Fitness Center
This spacious, comprehensive fitness center is exclusive to Grand Central and X01 residents (and included in the rent). Literally a few steps from Grand Central, Brooks Street Gym is neither a closet with a couple of treadmills and a few dumbbells nor on the other side of campus.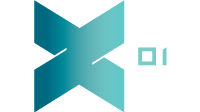 Easy + accessible gym time,
exclusive to residents
Open 7 days a week, 5:00 AM to 11:00 PM, it's easy to create a workout routine that fits into your personal schedule and classes.
Take a Virtual Tour
See our virtual tour of the Brooks Street Gym.

marks the spot
of healthy campus living